Return for Cash
BVO's Return for Cash Program, formerly Empties Return Program is the only program, helping you do the right thing while getting paid for it.
How it all started
The average consumer applies 5 to 10 products daily in just their grooming routine, between shampoos, conditioners, deodorants, tooth paste, lotions and more, and that doesn't include the number of products we women use, concealers, foundations, eye shadows, lipstick, blush, mascara, eyeliners, you name it!
Soon we realize we were part of the problem, not the solution.
All those one-time-use empty containers, lids and attachments — pumps, sprayers, and droppers — including ours, were ending up in landfills year after year.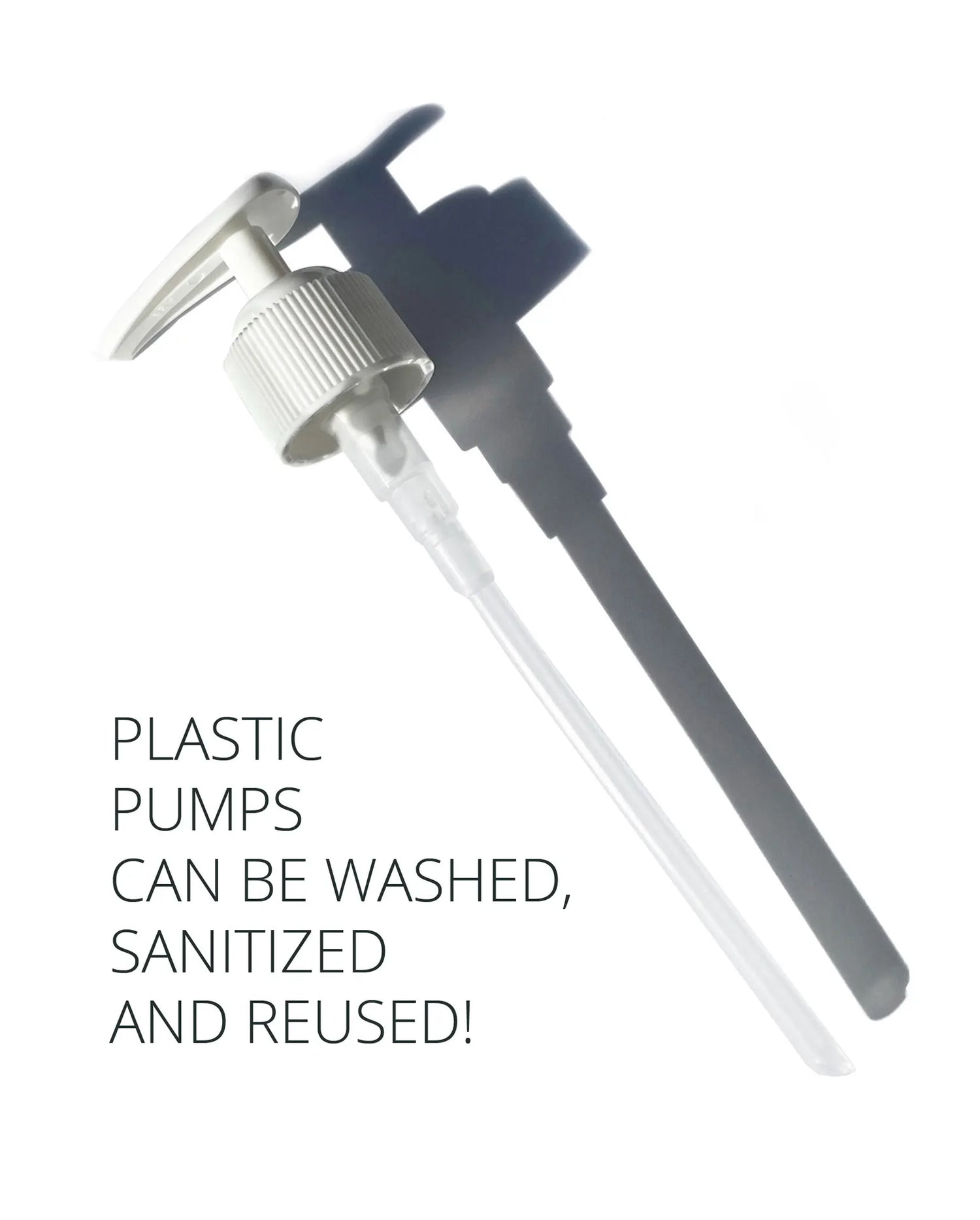 We had to find a solution
The solution was starring us in the eyes all along! In Michigan we count with a "returnable program" for soda cans and beer bottles. With every purchase made of these items, a 10 cents deposit is paid per bottle. To recover those sometimes hundreds of 10 cent deposits paid in advance the empty bottles and cans need to be returned and deposited into special receptacles. The machine counts the number of bottles or cans returned and issues a cash ticket you can use to purchase any items at your grocery store.
This accomplishes two things, the first glass and metal is recovered and reused to make more glass bottles and cans, and second our cities are free of trash!
We used the same concept for our ReturnforCash Program! Which meant rethinking our entire production line. We replaced all plastics containers even those claiming to be made of recycled plastic, with mostly glass and very minimum metal, and we found ingenious and practical ways to reuse those tops!
How does it all work?
Shop for your favorite products! Most are packed in jars or bottles offered with optional pumps, sprayers or droppers.
Once your products runs out, come back and order a new bottle, this time without the topper, pump, sprayer or dropper.
Wash and disinfect the topper from your empty bottle, and reuse it in your new bottle.
We'll pay you to send those empty bottles back to us! We will wash them, sterilize them and refill them with more of our fabulous products!
The result? NO MORE TRASH!
READY TO GET STARTED?
SAVE AS MANY EMPTIES!

Collect all empty glass bottles and jars you wish to return. Do not remove the labels. We only accept our own product containers for our RETURNforCASH program. Containers without labels won't be accepted and won't count towards your refund.

TIP: Collect enough empties to fill a box instead of mailing just one or two. By doing so you save on packing material, including boxes and tape, keeping your carbon footprint low.
REMOVE THE TOPS

Remove pumps, sprayers and droppers from bottles. These tops can be washed, sanitized and reused for your refills.

To wash them run soapy water. Fill a glass with water and dish soap. Pump the soapy solution through until fully clean and free of product residue. Repeat as many times as necessary.

Rinse by running clean water and disinfect them by pumping alcohol.

Your pumps, sprayers and droppers are now clean to be reused!
PACK YOUR EMPTIES AND SEND THEM BACK

Wash the inside of the bottles and jars with soapy water to remove all product residue.
Let containers air dry before packing your empties
for return.
Screw metal caps from the refill bottles onto the empty bottles.
Protect glass from breakage by wrapping each container with newspaper or other biodegradable packing material.
Place containers in a box and fill any empty spaces with more packing material.
Close the box with enough packing tape.

TIP: Collect enough empties to fill a box instead of mailing just one or two. By doing so you save on packing material, including boxes and tape, keeping your carbon footprint low.
WHAT DOESN'T COUNT

Soap boxes. You can place those in your recycling bin with newspapers and cardboard.
Containers that aren't ours.
Metal tin cans. These can be safely placed in the recycle bin.
Containers without labels. These won't be accepted and won't count towards your refund.
Toppers, (droppers, sprayers or pumps). Please don't include these or throw them out. These can be reused several times.
Fill in the Form Below
Weight and measure your package. Fill out the form below with the information requested. We will provide you with a Return Authorization Number that needs to accompany your package so we can issue the proper refund.
The more empties you collect the bigger your refund!
Once we receive your empties we will take care of the recycling part and credit your account the total amount for your refund within 2-4 weeks.
RETURNforCASH refunds are provided in the form of Store Credit.
**Due to the number of non-eligible returns received containing other brands empties, we're no longer issuing prepaid return shipping labels.