Regular price
Sale price
$90.00 USD
Unit price
per
Sale
OUT OF STOCK
Best Seller
Discover the best mask for your complexion with our Facial Scrubbing Clay Mask Discovery Set.
Each formula combines an array of botanical ingredients, sugars, salts, vegetable oils, a variety of clays and essential oils to work in synergy with your skin to bring back its natural beauty.
So Much more than just Clay™
*Exfoliating action to aid in removing dead skin cells and debris to reveal healthy skin and increase collagen production.
*Replenish mineral loss; Earth clays are packed with minerals such as calcium, magnesium, silica, sodium, copper, iron, and potassium, all important for healthy skin.
*Clay's absorbing and adsorbing properties help eliminated excess oils, impurities and unclog pores leaving skin soft and smooth.
*Our proprietary blend of essential oils calm and provide antibacterial properties.

Simple ingredients, amazing results™
VIEW PRODUCT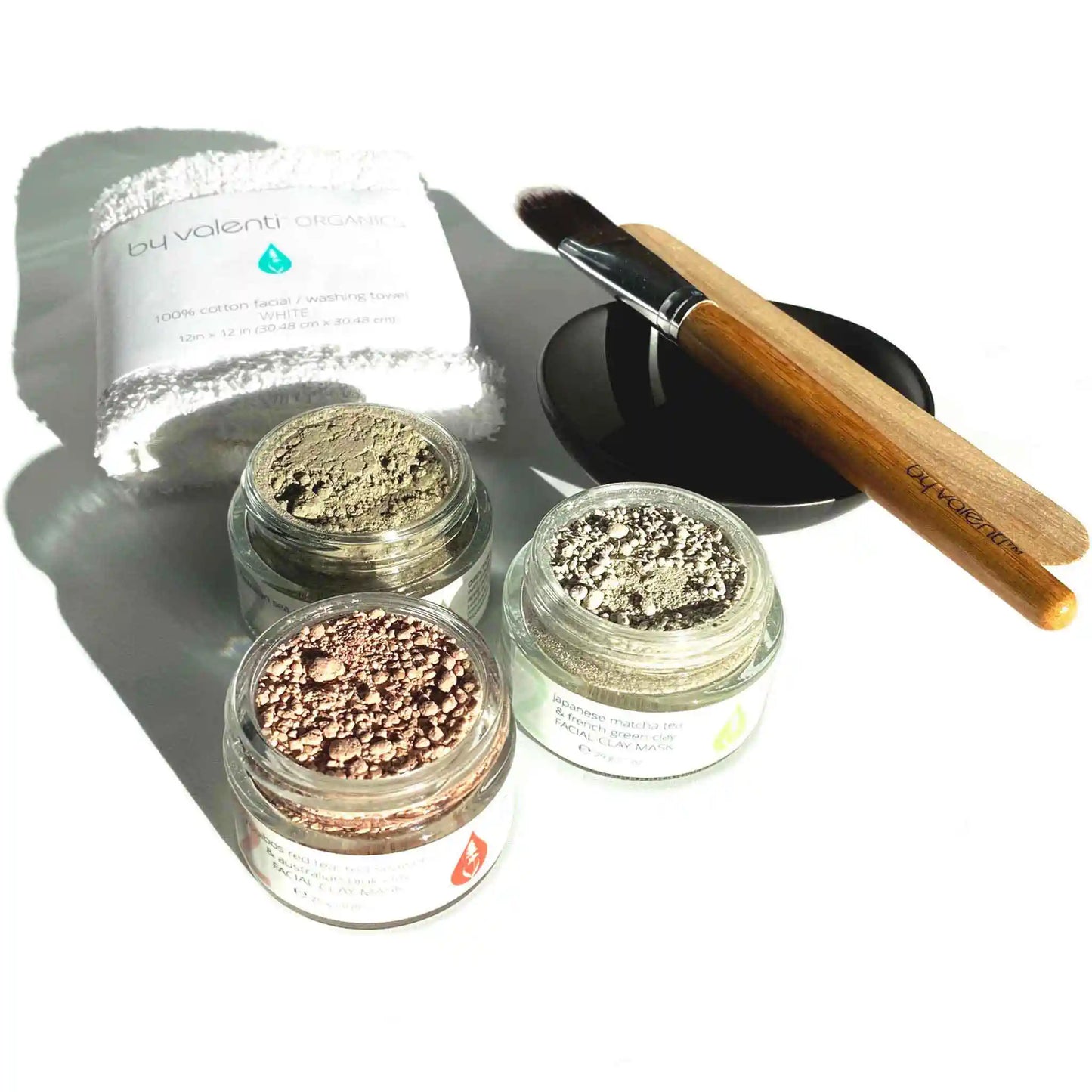 the what and the how