Regular price
Sale price
$40.00 USD
Unit price
per
Sale
SOLD OUT
A fabulous combination of all natural ingredients to deeply cleanse, purify and rejuvenate your complexion.
French Green Clay and White Kaolin Clay to balance, unclog pores and cleanse; Japanese Matcha Green tea for energizing, anti-inflammatory and anti-oxidant effects; Himalayan pink salt, Turbinado sugar, Brazilian sea salt, & poppy seeds, to exfoliate and unclog pores while brightening your complexion; Spirulina seaweed high in minerals and antioxidants to remineralize & rejuvenate; Acai, & Calendula extracts to calm, brighten and regenerate; Jojoba oil, Aloe Vera extract and Grape Seed oil to nourish, soften, hydrate and seal in moisture.
Simple ingredients, amazing results™
Share
VIEW PRODUCT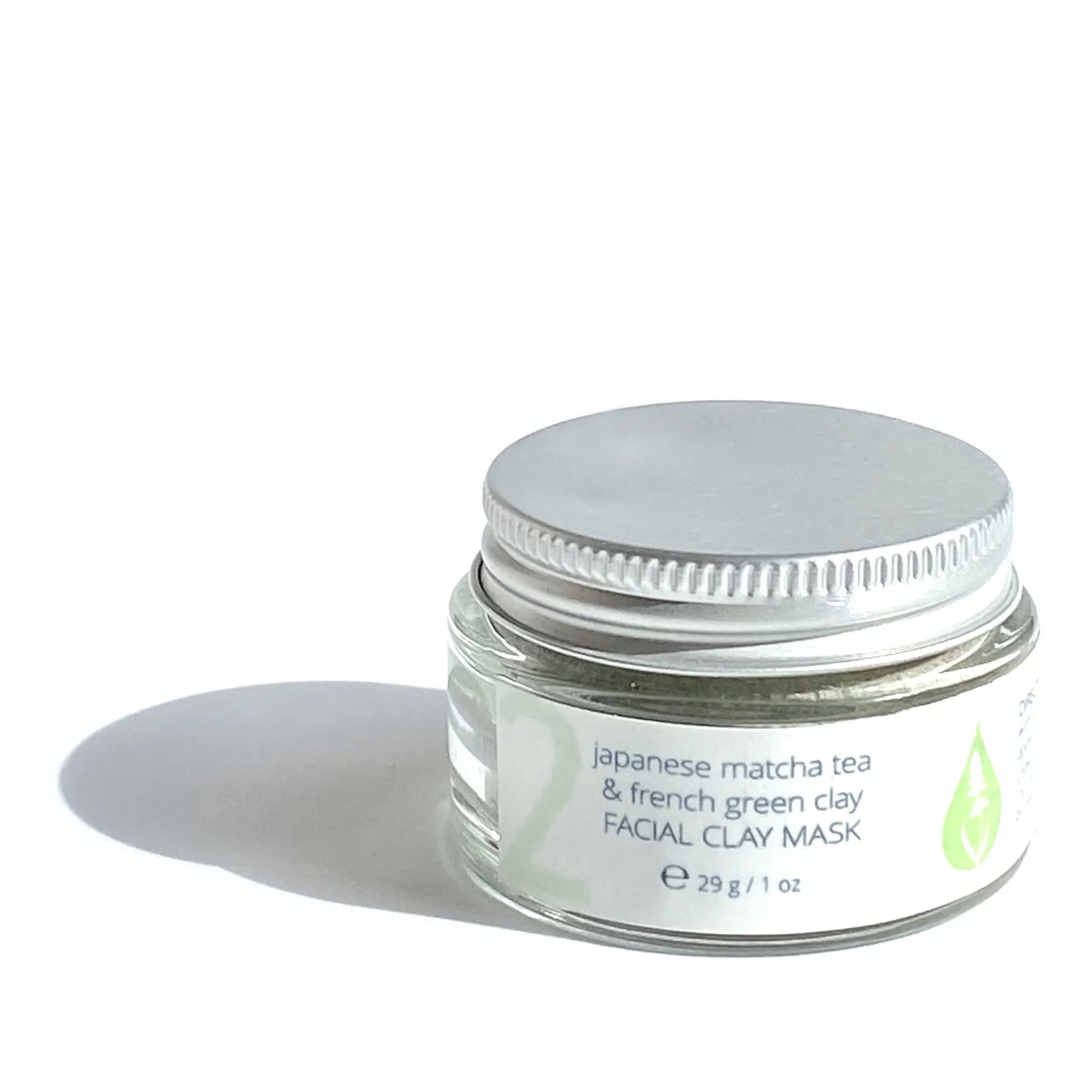 Spa
I went to get a facial at the spa and this was the mask they applied on my face. The result was incredible! My skin was smooth, plumped and so soft!
I'm really impressed
I'm really impressed with this mask, and the scent even though I'm mostly allergic to scented products doesn't affect me and it's quite pleasant. I use this mask as recommended no more than 2 a week, as part of the by valenti facial system, and I can see it working. My face is radiant, I no longer have that many pimples and the size of my pores are visibly reduced. Lovely product!
I have a serious love affair
I have a serious love affair with this masque. I love the way it smells, the way it feels, the way it works and how it leaves my skin smooth, soft and clean. It's just PERFECTION! Thank you for a superb product!
i am in love
i am in love with this masque because it works.... i have very sensitive skin and many of the clay masques i've tried have dried and irritated my skin, but this one is gentle and it leaves my skin soft and hydrated..... i will definitely recommend this product to all my friends..... thank you for this great product and for not testing on animals!