Regular price
$140.00 USD
Regular price
Sale price
$140.00 USD
Unit price
per
Sale
SOLD OUT
Best Seller
Bakuchiol Smoothing Serum, is a gentle yet effective natural retinol alternative, that visibly rejuvenates skin, without any of the nasty side effects retinol is known for. To gracefully age without pain.

Bakuchiol Smoothing Serum features 1% true Sytenol® A Bakuchiol meroterpene, a beautiful golden natural retinol alternative oil like extracted from the edible seeds of the Psoralea corylifolia plant, in an exquisite blend of skin loving nourishing vegetable oils and emollients: Jojoba Seed Oil, Moriche Palm Fruit Oil from Venezuela, Camellia Seed Oil, Olive Squalane, Bisabolol, and Vitamin E. Delicately scented with Bergamot, Lavender, Egyptian Geranium Rose essential oils, and Seabuckthorn CO2.
Read the stellar review by Claudia from @uncovertheglow
Pure Nature in a Bottle™
Share
VIEW PRODUCT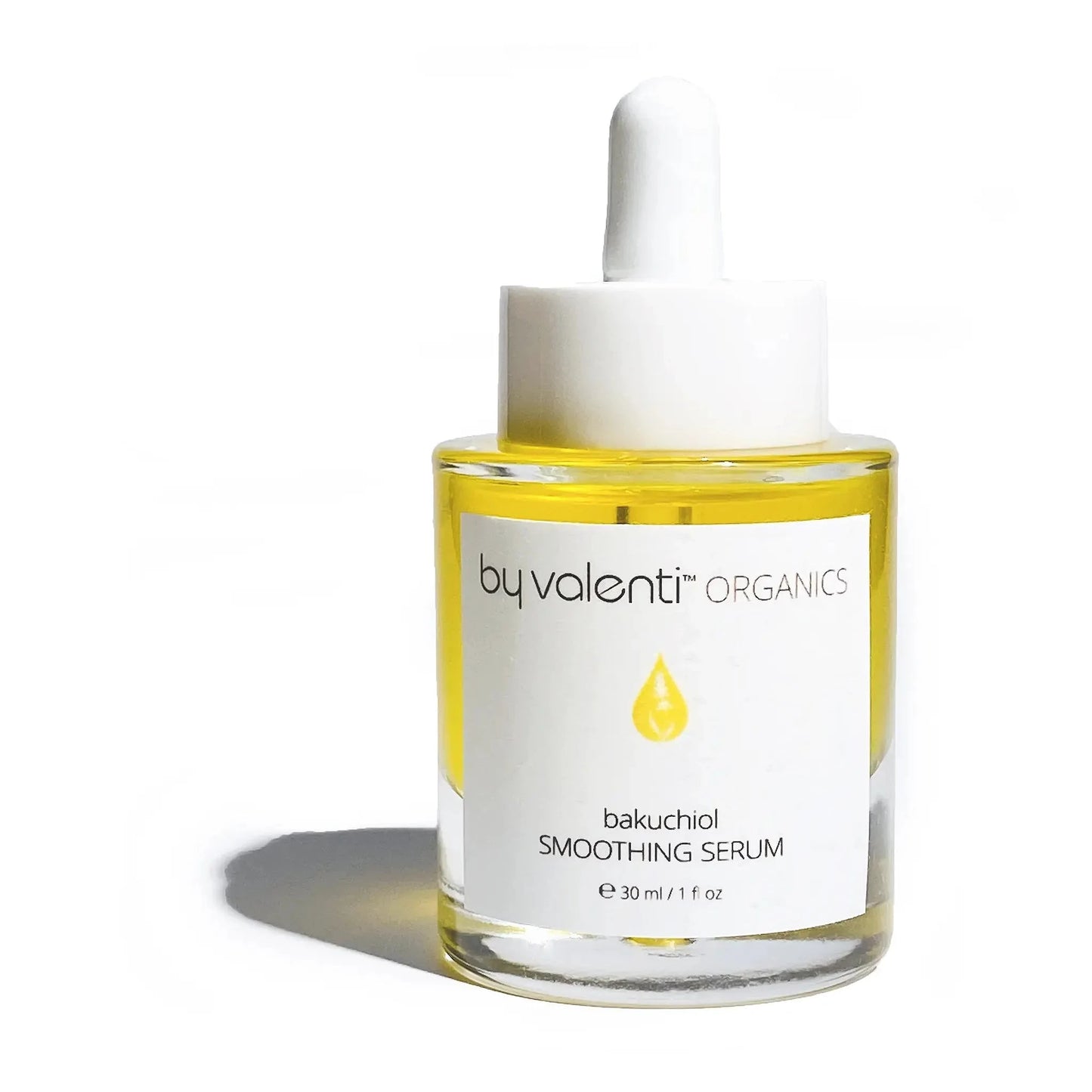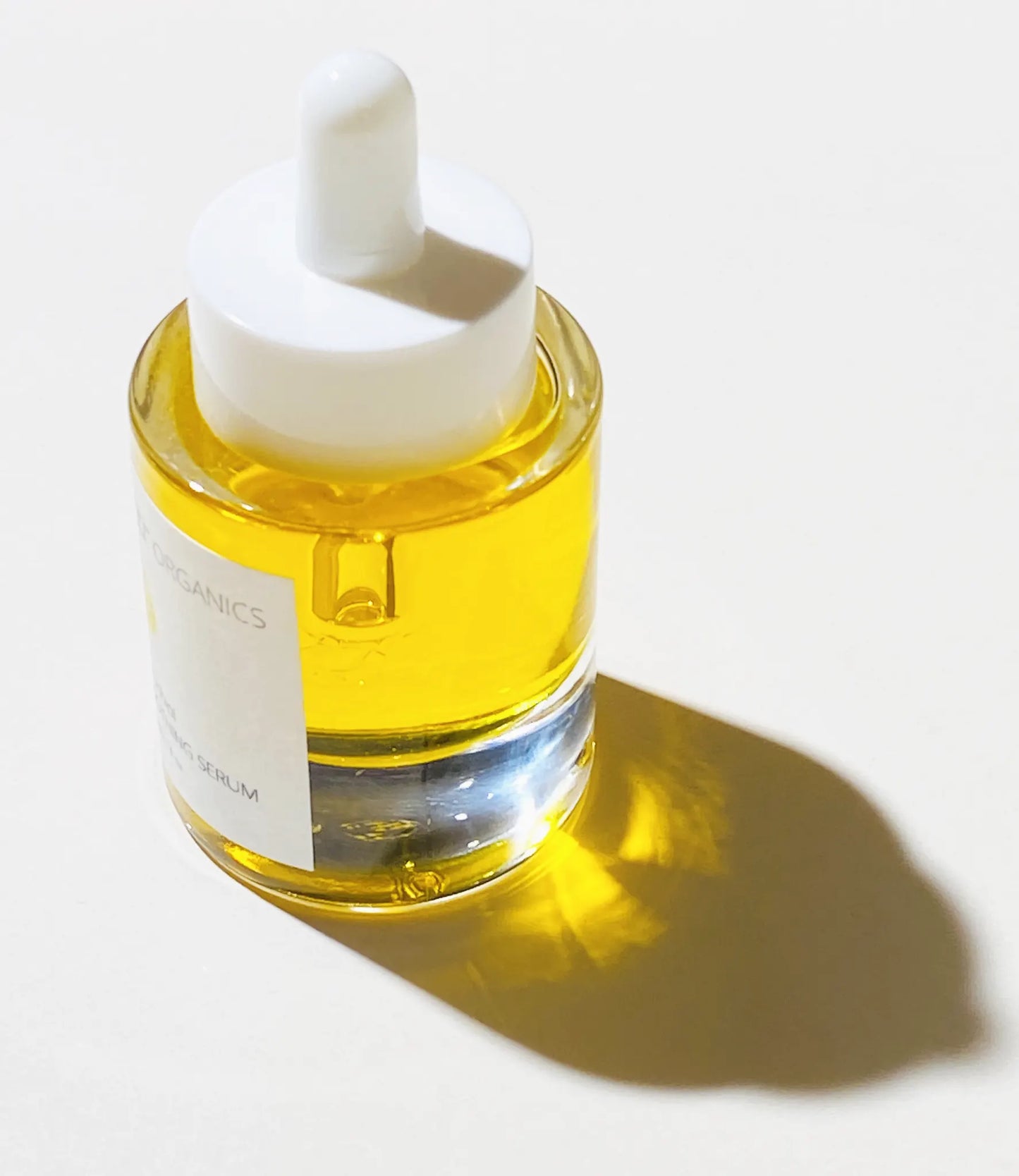 the what and the how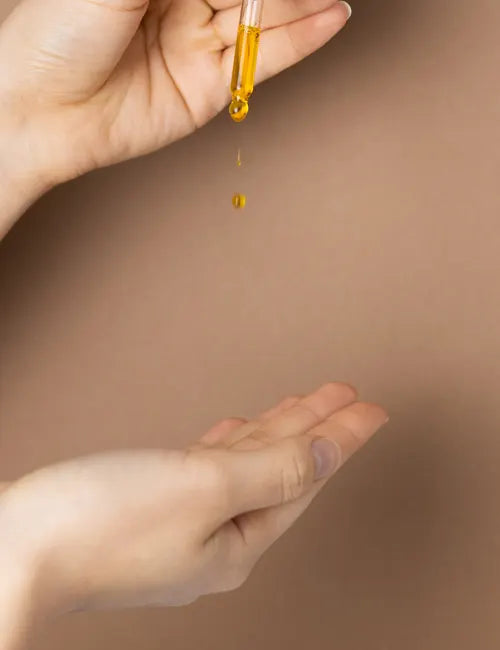 Got this sample with my order
Got this sample with my order, and I'm in LOVE!!!!!! This serum was instant glow for my face!! Highly recommended
Absolutely impressed
Absolutely impressed with this bakuchiol serum!!! It provides the same exact result retinol is so famous for without the nasty side effects. It leaves my skin glowing!! Definitely recommended!
This serum is out of this world!!!
This serum is out of this world!!!
I have sensitive
I have sensitive skin and traditional retinols make my skin really angry, flaky and red, so bad that it hurts to the touch. I really pleased to have stumbled on this bakuchiol serum. After reading extensively on this ingredient, I found there are just a handful of products formulated with the real thing, instead of the cancer causing bakuchiol extract others contain. The bakuchiol in this serum is gentle and I haven't experienced any irritation not even the first time I used it. This serum is really potent and all I need to apply is a few drops to cover my entire face, and neck. I notice I don't need to apply any moisturizer after this serum, but I do like applying the Roses & Hibiscus serum prior to applying this one. This serum has a subtle floral/berry scent which I find very pleasant and doesn't bother me at all. I have seen real results within a week! My skin looks more even toned, dark spots seem to be fading quite rapidly, thin lines are almost gone and the deeper one seem to be less deep. Skin is incredibly softer and smooth, and it has this glow I haven't experienced with any other products. Totally in love with it!
Love the quality
Love the quality of this product. Although an oil it soaks in well, and doesn't leave me feeling greasy or oily. It smells divine! The perfect retinol alternative. This paired with the barcola replenishing elixir with hyaluronic acid, my fine lines & wrinkles are not only gone they stay gone!