Regular price
$140.00 USD
Regular price
Sale price
$140.00 USD
Unit price
per
Sale
SOLD OUT
Best Seller
Winner of the 2022 Beauty Shortlist Editor's Choice Award, Barcola Azzurro Mare is an exquisitely delicate Facial Serum, carefully designed from the ground up by our master formulator and founder, inspired by the Gulf of Trieste in North East Italy. Azzurro meaning "blue", and Mare meaning "sea" this serum is a piece of the Adriatic Sea ready to nourish your skin.
95% of women tested in a group of 20 saw a reduction in the appearance of fine lines and wrinkles in 1 week.
A year in the making, from design, testing all the way to completion, in one perfectly crafted Italian bottle.
Read the stellar review by Claudia from @uncovertheglow
AWARDS
Simple ingredients, amazing results™
Share
VIEW PRODUCT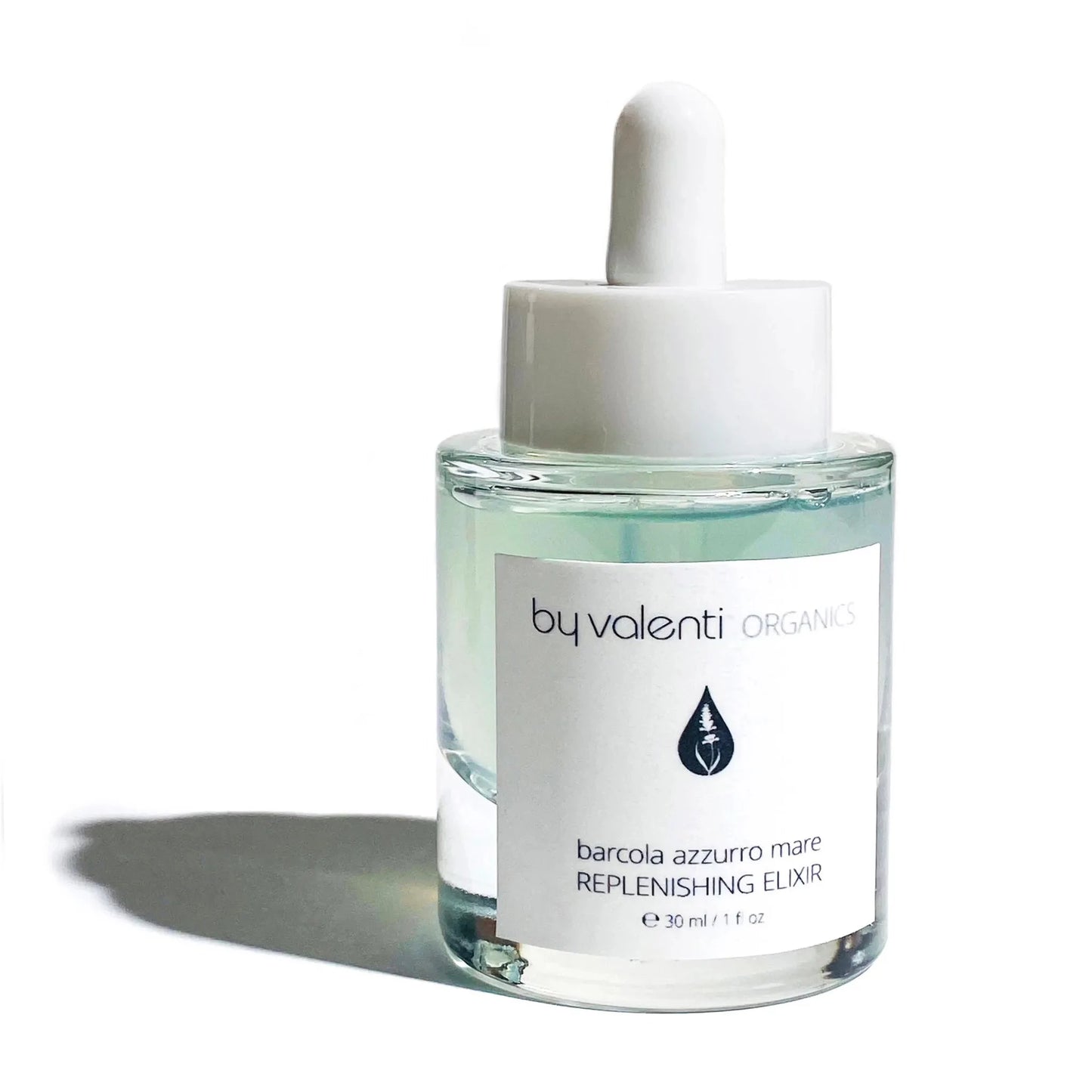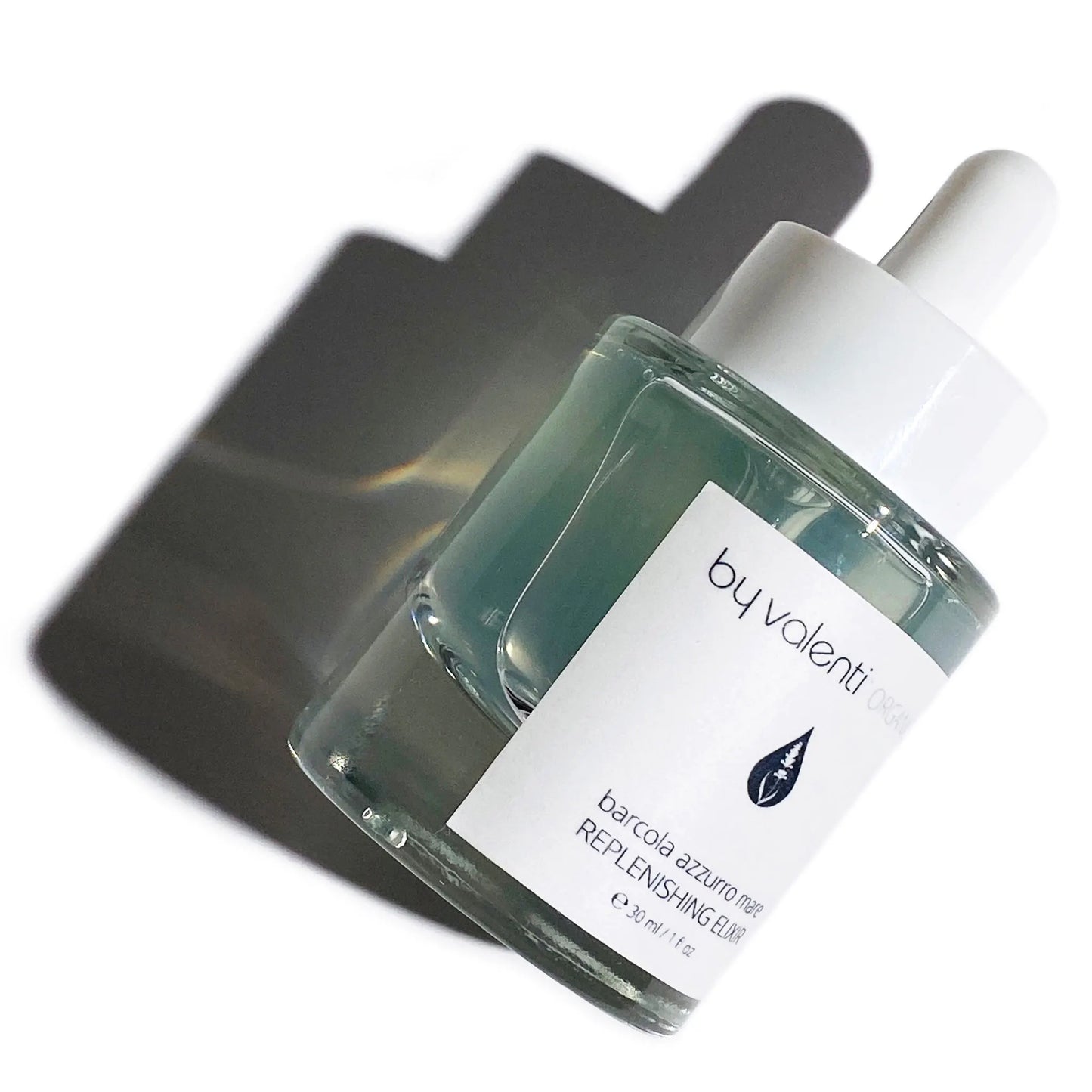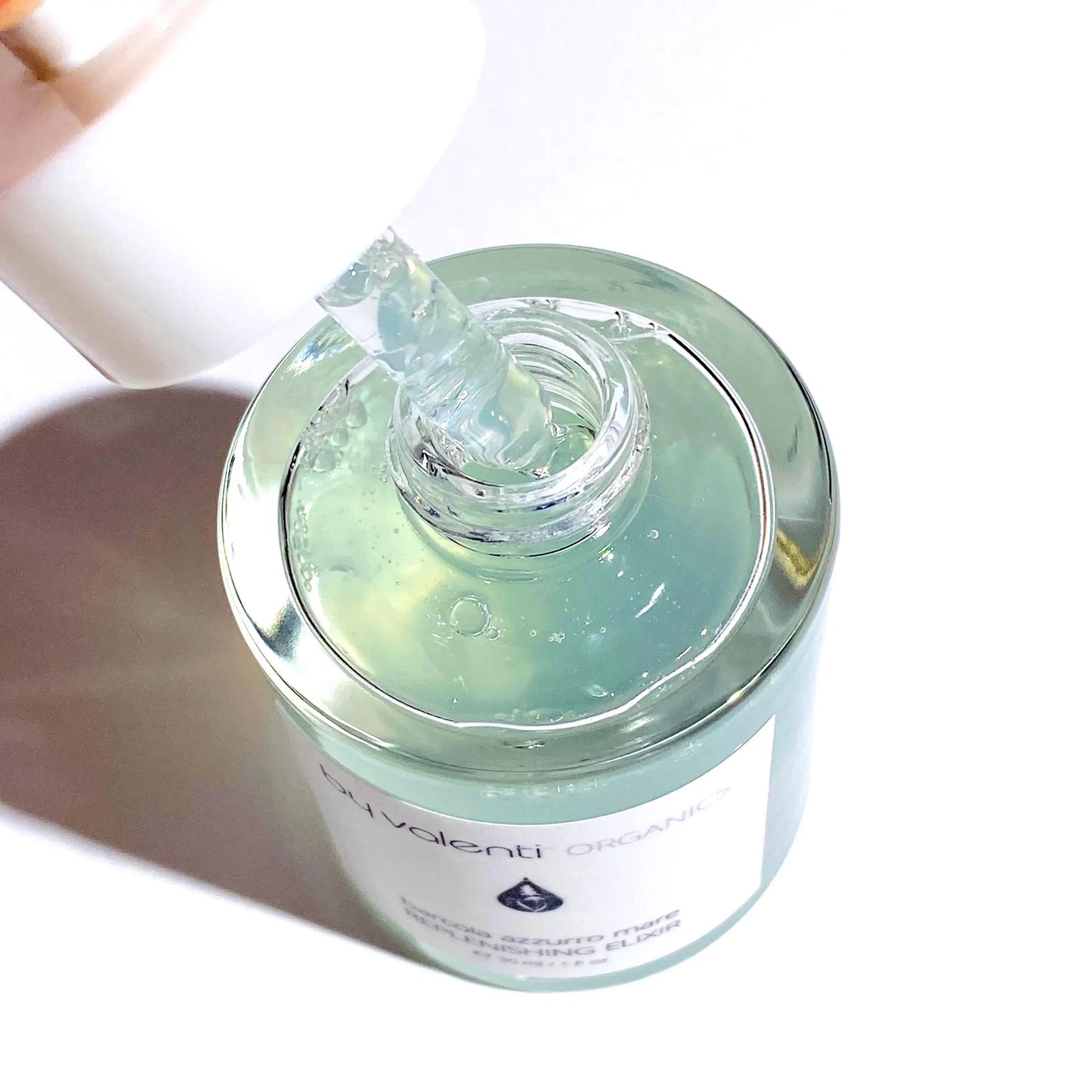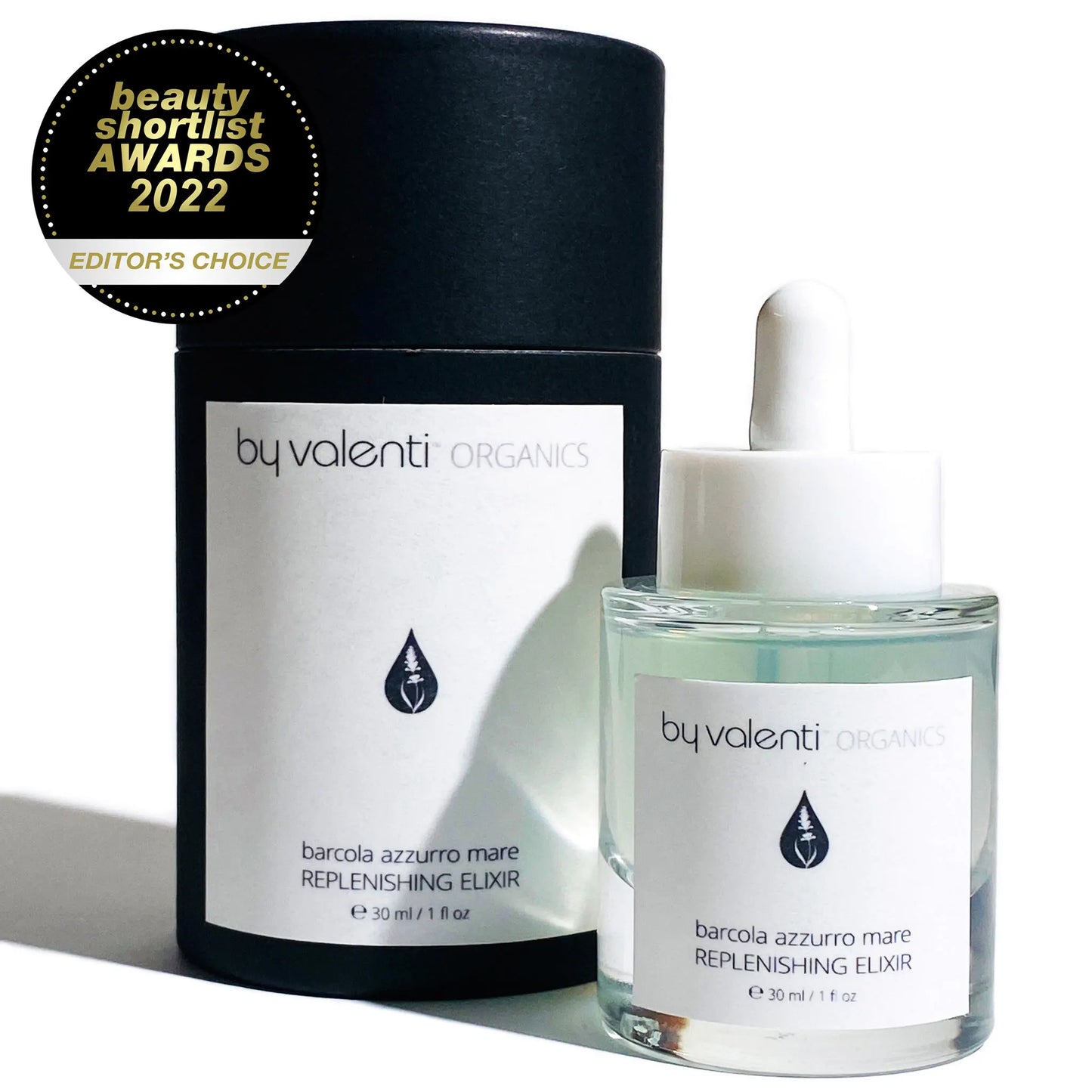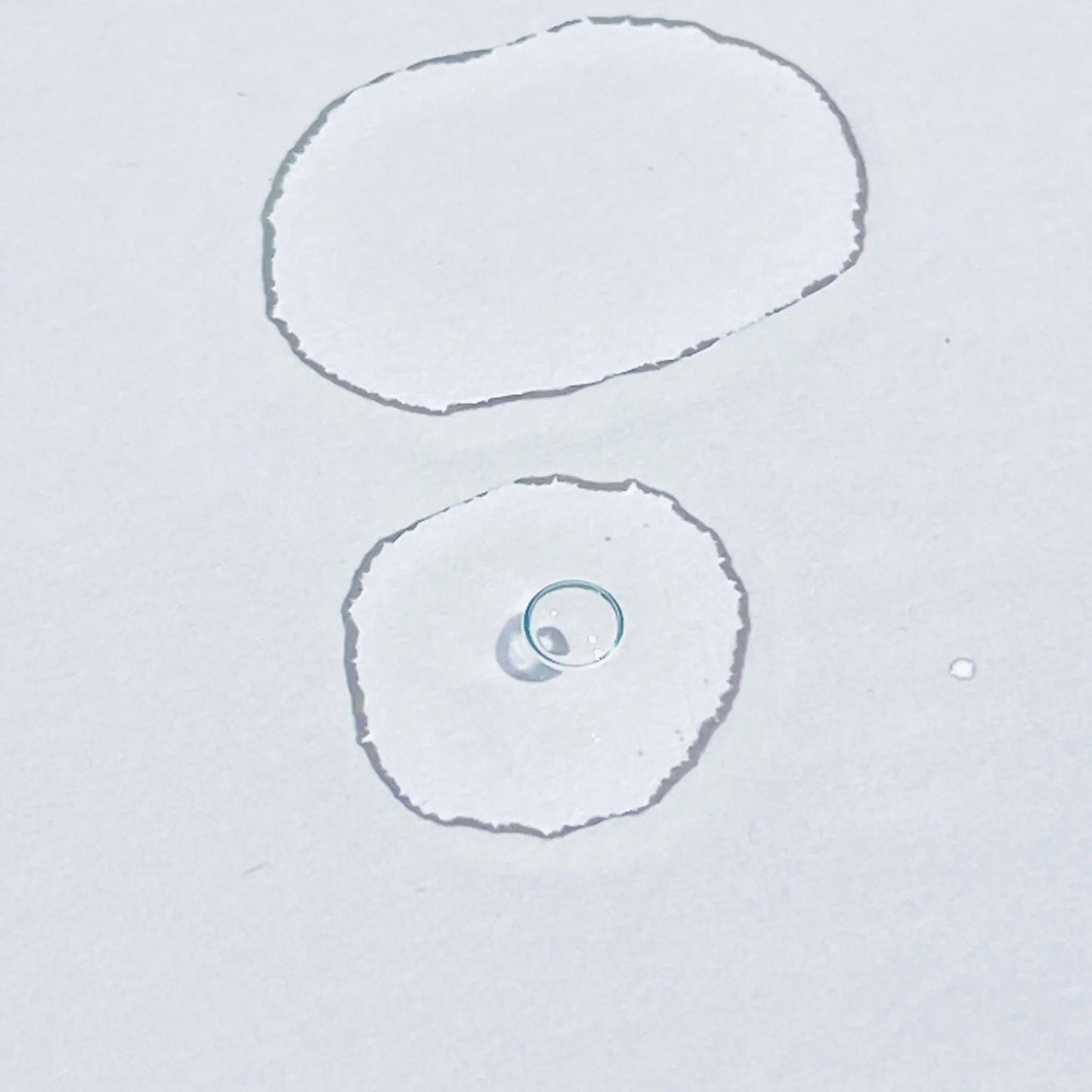 Yes, it's that good!!!
I've been applying this serum for a while now, and I want to tell you why this won a prize ** yes, it's that good!!! ** If you've tried those other hyaluronic serums and think brands like the ordinary, herbivore and others are good, this one will blow your mind! When you first apply it, and trust me you just need a few drops, it instantly refreshes your skin like being hit by a blast of cold arctic breeze. The scent of fresh cucumbers is the first scent that hits your nose, which slowly changes into a bouquet of roses. So beautiful! Notice there are no fragrances or essential oils in it, the scent actually comes from the cucumber and roses hydrosols. For those of you that react to essential oils or want to avoid fragrances this will work for you like it does for me. After gently massaging the serum your skin will feel instantly plumped, and that feeling stays with you all day. About a week of twice a day applications, you will start noticing the difference. Those deep wrinkles are getting less deep. And those thin lines consider them gone. This serum is my new hero product!!! I can't live without it!!
This serum has literally saved my skin
This serum has literally saved my skin! I'm entering the dreadful menopausal years, with all the skin related side effects no one seem to be speaking much about. Dy, flaky skin, and lots and lots of breakouts. My dermatologist recommended this serum to refresh, hydrate, and to control my menopausal breakouts. I only apply 3 drops for my entire face morning and night, that's how potent this serum is compared to others. In just 2 weeks of daily use, my skin is brighter, smoother, and breakouts seem to be under control.
Manuela, you outdid yourself
Manuela, you outdid yourself with this one my friend!!!!! This serum is spiritually divine!!! Is an elixir from the gods!!! My friend, you know I'm your biggest fan, you know I loooove showering with your soaps, and won't ever shower with anything else!!! Your body oils make me tingle with pleasure every time I massage them on my wet skin, but this?? Jesus this is something else!!!! This is perfection!!! This is making my skin glow, it's taking years out of my face with every drop, it's making me very happy, and I'm loving it!!! 👏🏿👏🏿👏🏿👏🏿 ❤️❤️❤️❤️
Love the scent.
Love the scent. Love the color. Love how it feels when I apply it. Love the packaging. But above all I love the results!
O.M.G.!!!!
O.M.G.!!!! This serum is A.M.A.Z.I.N.G.!!!!